Long time no BLOG!!!! What better way to jump back in than to link up with Doodle Bug Teaching for Five for Friday!! We have had a CRAZY, BUSY and EXHAUSTING week!! How many more days till Christmas break??????????????????
These memes crack me up... and they are straight up truth! Teaching in December is an experience all on it's on ha!
This week our class elves Pip and Jingles have had some fun! They toilet papered our classroom, made a mess with the lite brites and spilled legos all over the place while they were making a chair for themselves!! Our elves like to make messes but they do remind us to make smart choices each day!
Keeping my crazy... I mean darling kiddos engaged this week has been a challenge they are so excited about Christmas!! Here are a few of the centers that were a hit and kept them busy!
Building sight words!
QR codes are always a class favorite!
These finger lights from the Dollar Tree were a huge hit! They loved reading with them! This book is from Markers and Mascara's December Emergent reader pack! My kids love these books!
My kids absolutely LOVE math time! It is their favorite time of the day! Math is my favorite subject to teach so I enjoy this time as well! They are so engaged and on task during math centers that it is like magic in my room!! These centers are from my newest Christmas creation!
This year our school is hosting a Deck the Hall event! Each class had to choose a Christmas book and decorate their tree using that book. My class chose The Gingerbread Man. They love all the variations of this story! We have been busy making ornaments for our tree! Our parents will come Monday night and judge all the trees!
You know it's been a fun day when you have almost as much glitter on you as the ornaments the class are making ha!
Today we made cinnamon applesauce ornaments! My classroom smells fabulous and the gingerbread men turned out so cute too! Now we are hoping they will dry so we can hang them on the tree Monday morning!
Our Gingerbread Man tree!
This year on Tuesday afternoon our SUPER, AMZING, FABULOUS interpreter is teaching a Spanish class for teachers! I have learned so much and can't wait to learn more! My daughter bought me a Feliz Navidad ornament for the tree this year!! Next week we will have our "test" at Munoz!! We all have to order everything in Spanish!! I will be ordering uno taco de pollo blando and salsa de queso with an aqua ha!!
This week several kinder teachers went out to eat together! It was so much fun to be with each other outside of school! Sorry for the fuzzy photo ha!
Head over to Doodle Bug Teaching to link up and share your Five for Friday!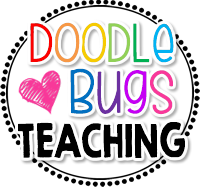 I found this quote on FB the other day and absolutely love it! Especially this time of year this is a good reminder!! Thank you all so much for you encouragement! I truly appreciate this blogging community!!